Membership for 2018 is now open
Whether your renewing or looking to join us you will receive:
💙Discount card for reduced bar prices

💙Full Social and Cricket access

💙Free function room hire (t&cs apply)

💙Sky Sports

💙Your right to attend & vote at our AGM
——————————————–
Adult Member £20
Adult Couple Membership £35
Senior Citizen Member £12
Senior Citizen Couple Membership £20
Junior Player £30
(at least 1 parent/guardian must be member)
Dales Council Player £30
(additional weekly playing subs to be paid)
Bradford League Player £100
——————————————
Subscriptions are available
Thursday 8pm-9pm
Fridays 8pm-9pm
Sundays 12pm-1:30pm
Subscriptions are due before 1st April 2018.
Those with existing discount cards will automatically be cancelled on 31st March if not renewed.
---
Congs make donation to Rainbows Bereavement Support
Sharon Melia-Craven, National Co-Director North, gratefully receives a cheque for £1,100 from Pudsey Congs Cricket Club representatives Andre Stolarski and Tracy Malpass. Rainbows Bereavement Support GB, was chosen as one of the Club's annual charities to support this year.
We are extremely grateful to the Congs for recognising the work of Rainbows and would like to thank this local cricket club and their loyal supporters, for their outstanding activities this year in raising funds for charities.
Thank you & Well done!
---
Management Committee to update Premises Licence
The following notice is posted at the Club:
---
The Monday Club Heads to Liverpool (Land of the Fab Four)
"The Monday Club" – compromising of joiners, electricians, grass cutters, engineers, etc who all contribute to the upkeep of the Pudsey Congs Cricket Club throughout the season, decided to down tools on Monday 11th September 2017 and head for the city of Liverpool.
Boarding the train to Leeds then onto Liverpool, arriving at Lime Street station, we found to our surprise that 5 minutes away was the establishment of J.D. Wetherspoons for which we are eternally grateful. The building itself was splendid, comprising of glass and wood with a most ornate ceiling.
Complementing the décor the food wasn't bad either – fish and chips, scampi and pies along with the local ale was just the job before confronting the blustery Albert Dock.
Approaching the Dock, first thing we saw was a statue of Billy Fury with a garland of flowers at his feet.
Our party split up when others decided to go in search of the infamous Cavern which echoed the sounds of the Beatles, Merseybeats, Cilla Black and Billy J Kramer.
On a magical mystery tour the City Centre has been transformed with shops, fountains, art galleries and of course the search for the Yellow Submarine. We carried on around the dockland with its souvenirs and shops. By this time the waves from the Mersey were spilling over the railings and at one point Sam lost his cap, and if it wasn't for the weight of badges on it, it would have gone flying into the choppy waters.
With the weather turning distinctly chilly we decided to head back to Wetherspoons for tea.
Catching the train back we all said it had been a day to remember.
The Ferry across the Mersey had to be cancelled for the people on it but the Fab Four statues still stood proud in the square symbolising the Liverpool of today and yesteryear.
Cheers
Mike Barr
---
Marking a half century of match day programmes written and produced by Michael Hirst
Today marks a half century of match day programmes written and produced by Michael Hirst. It's been a top knock with a neat design and editorial of high quality throughout.
This is just one of the tasks that are routinely dealt with each week and which largely go unnoticed!
Well done Michael and you know that when you get 50 you should go on to make a……..
Thank you, Ralph
---
The Monday Morning Gang is off to Hull
On Monday 5th June 2017, the Monday Gang decided to storm this famous city – 'storm' being the operative word!!
Catching the train from New Pudsey to Leeds was the first step. Boarding the train from Leeds to Hull we set out our plans for the day, which due to the appalling weather didn't add up to much. The first port of call was to visit 'Fred' at the betting shop. After placing our bets on mainly losing horses, we found our way to one of the main attractions in this city of culture (The Maritime Museum), learning how the trawler men still managed to catch fish and avoid being sick at the main time, through the artefacts and paintings of the life of fisherman and onto the various weapons of harpooning whales, it was time eventually to think of food obviously avoiding fish and chips!
After a sumptuous meal and drink at Yates's, we went separate ways as we said we would as the main attraction in Hull is the exhibition of The Deep. Billy & Bob went to visit other art galleries while myself, Derrick, Alan, Roy, Ken and Sam took a taxi to The Deep. Starting with The Origin of the Species right through to the tanks of differing sizes of fish from the very colourful to tiger sharks, leopard sharks, sting rays and a lovely coral island and going through a tunnel where sharks and various species of marine life swan silently and ghostly above our heads.
After the exhibition we all met up again at Yates's for Fish & Chips etc. Catching the train back to Leeds we all reflected on a great day out despite the weather to visit the City of Culture – Hull.
Cheers, Mike Barr
---
Club Elects Derrick Reason as President
Following the sudden death of our President Steve Raistrick, it was unanimously agreed at the most recent Management meeting that Derrick Reason was to take over the role of  Club President, something he is honoured to have taken on board. Derrick has over 44 years of unbroken service to the Congs and has taken on many duties around the club, both on and off the pitch.
Our congratulations to Derrick.
Julie Kettlewell, May 28, 2017
---
First Aid for Sport Training
As part of the drive to improve player coaching, both at junior and senior levels, and to ensure player safety remains paramount, the club recently arranged for additional first aid for sport training. Consequently, ten eager and enthusiastic volunteers attended a course at the clubhouse on Saturday  25th March to either attend their first course or have their certification refreshed.
It was a very enjoyable experience and all attendees participated fully with the course and provider, Sue from SLR Training services.
Can I pass on my thanks on behalf of the club for all those who attended – these add to a growing list of qualified first aiders and coaches at the club and we now ensure that every junior and adult team, as well as club members, are now supported by 1st aid qualified members – well done to all.
For the record – those who qualified were:
Mike Brook
Macca Gaunt
Joe Stolarski
Sue McGowan
Neil Humpleby
Liam Stanhope
Jamie Allen
Max Backhouse
Harry Jackson
Thanks, Mike Brook
---
Congs have linked up with Leeds Juniors FC
Pudsey Congs are pleased to announce that we have linked up with a local football team, Leeds Juniors FC who will be using our club as a base during the season. They run fourteen teams from Under 6 to Under 16 on Sunday morning.
For more information on the football club, click on the following link:
---
Charity Cheque Presentation
Barry Wilson, assisted by Andre Stolarski, present Stephanie Jones of Yorkshire Cancer Research with a charity cheque for £1219.50
---
Continued Sponsorship from this great local Company
Another year of sponsorship from this fantastic service!!! A clear, professional and well priced service who support the community!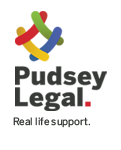 ---
New year, new kit
Congs are pleased to announce our 2018 kit will be available through Romwear Ltd.
Click the following link for all the new designs:
---
Congs are 100 Not Out
A typed letter from Mar 15, 1992 surfaced recently that was brought to our Attention by Ralph Middlebrook.
This is the script of the address given by Mr Robert Cecil Thorpe (Cecil) at the Centenary service at the now demolished Congregational Church, Chapletown, Pudsey. Mr Thorpe was a player, worker, Church Deacon, President, Boys Brigade Captain and a very good billiard player who gave a lifetime of service to life in general around the top end of Pudsey.
It celebrates the 100th year anniversary of the Club and makes for an interesting read.
To view the letter in its entirety, Click Here
---
Congs are deemed Compliant by the BPL
To Pudsey Congs CC:
Following our club visits and subsequent receipt of your compliance questionnaire, the  BPL Premier criteria panel have met and their response to your club is displayed below.
---
Life Membership award to Andrew Bairstow
President Mr Alan Glover presented an illuminated address indicating the award of Life Membership to Andrew for 15 years first team membership including many trophies for League and Priestley Cup triumphs. In reply Andrew paid tribute to the many people who work to provide the infrastructure and playing surfaces for cricket to take place and his pride in this award. This was received with acclamation.
Michael Hirst was MC and Ralph Middlebrook reminded Andrew, and about 50 members and friends, of his qualities as a cricketer and a man.
---
PCCC Monday Club – The Unsung Heroes
The Monday Club, at Pudsey Congs Cricket Club, are a team of nine volunteers whose skills range from Joiners, Painters, Electricians, Plumbers, Mechanics and various other jobs required throughout the cricket season.
Jobs include the repairing of the sightscreens which also need a new coat of paint, repainting the changing rooms and repairing any damaged woodwork. Lighting and plumbing was also carried out. This year we had an invasion of wasps to sort out.
Along with the maintenance of the field, i.e. grass cutting, hedge trimming, collecting litter etc, the Monday Club contribute quite a lot to the overall condition of the Club and its grounds.
Did you know that during the winter months, all the seating is dismantled, repaired, repainted and erected for the coming season. So when you are watching the cricket with the sun beating down and a pint of lager in hand, raise your glass to the unsung heroes who made it all possible for you.
Cheers Mike Barr
---
  Contact List for Club Members for 2018
Graham Curtis – Groundsman – 0781 3273731
Michelle Humpleby – Club Secretary – 0790 2263164
Ralph Middlebrook – Bradford League Delegate – 0790 1970861
Dave Malpass – Dales Council Delegate – 0784 3305069
Derrick Reason – President
Max Backhouse – 1st XI Captain
Chris Doey – 2nd XI Captain
Nick Gedge – 3rd Xl Captain – 07548311778
Michael Brook – Junior Secretary – 0780 3846790
Liam Stanhope – Club Registration – 0778 4432391
Jamie Allen – Club Registration
Abid Bashir – U15's Manager – 0783 7999713
Neil Humpleby – U13's Manager – 0795 2197238
Macca Gaunt & Joe Stolarski – U11's Managers
Harry Jackson – U9's Manager – (assisted by Joe Royce)
Andre Stolarski – Web Co-Ordinator – 0780 2308320
Glen Duffield – Web Editor – 705-789-3704 (weeble@vianet.ca)
---
Open Letter to all Pudsey Congs Members and Supporters
If you attended last years' Annual General Meeting or have spoken to any club official recently, you will be aware that the financial health of our organisation has deteriorated over the last few years and now  requires decisive action to reverse the downward trend. Despite economies and cost cutting, we have an expensive overdraft at the bank which needs urgently to be reduced to lift pressure on finances and the volunteers who are responsible for our financial health.
There are three ways to help in this situation:-
Life Membership
For a one time payment of £200, existing Club Members can purchase continuous membership from 2017 to 2035 inclusive. For further information please speak to Chris Doey 07779266772.
Loan
In the past we have raised funds through members loans and we are offering 3 per cent on amounts over £500 for a minimum of one year. For further information please contact Derrick Reason 07963554529.
Footfall
Increased patronage of our facilities would be a big boost preferably on a regular basis or on that special occasion, social event or when local sports teams feature on Sky TV. Maybe you could introduce friends to our excellent facilities? If you have any individual difficulties or questions, please speak to Club Treasurer Andre Stolarski.
Do please try and help.
Thank you
Trustees and Management Committee
---
Total Cricket Live Scores add to our website
A new feature was added to our website that allows fans to follow the Congs online with real-time live scoring updates courtesy of Total Cricket Scorer (TCS). You can access this feature on our website under:
Cricket Tab
Total Cricket Live Scores 
---
Congs acquire a Club Photographer
The Congs are pleased to announce they have acquired a club photographer who is going to try and make it to as many games as he can and do it for free.   He is a commercial photographer by trade but is looking to get into sports. Please feel free to check out his website by clicking on the link below
---
Charity Cheque Presentations
Pudsey Congs are proud to announce the presentation of £800 to our designated local charities.
Club President, Alan Glover presents a cheque to Rianne from the Alzheimer's Society
Andre Stolarski handing over to Peter and Geoff from Motor Neurone Disease Association
Well done from everyone involved in the Congs!!!!
---
  Ralph Middlebrook is awarded the E H Umbers Award
My Dad, Ralph Middlebrook, was awarded the above Trophy at the end of 2014 for a long and worthy contribution to cricket in Yorkshire. The Wombwell Cricket Lovers make several awards each year and Ralph received his from Yorkshire's President, Dickie Bird at the Christmas Lunch at a hotel in Barnsley.
I won't embarrass Dad with the warmth of the citation, but my Mum, my husband Darren and our children were very proud and had a lovely time.
Yours faithfully, Louise Gelder
---
Congs announce new sponsorship deal
The club are proud to announce a 4 year sponsorship & advertisement deal with Strikes CS Ltd.  The deal will cover the main shirt sponsorship and will also rename the ground to the Strikes CS Britannia Ground.
We are looking forward to our new partnership!
---
Monday Morning Gang Christmas Fuddle
The Monday Gang enjoying their fuddle after another year of hard but enjoyable work down at the Brittania Ground, thanks for all your hard work in 2014 for Pudsey Congs.
---
Opening of New Verandah
Sue Carr and family came up to the Club on Saturday November 29th, to officially open the new verandah in memory of one of the Congs most respected members who passed away in 2013.   Adrian Carr was instrumental in the Congs periodic rise to the top during the last 35 years.  We thank Sue for her generous donation towards the cost of this lasting memory of her husband.
---
Lest we forget
Mr President, Ladies and Gentlemen
On behalf of Pudsey Congs Cricket Club I bid you all a warm welcome, especially Sue and family. We are here to remember, celebrate and dedicate this pavilion to the memory of Adrian Carr.
Adrian was a big man, big in stature, big on effort, big hearted and a very big character throughout his life especially with his lifelong connection with our Cricket Club. He was at different times, a player, official, junior team manager, Committee man and vitally a Trustee, never sparing himself in the promotion and values of sport, commitment and loyalty.
He was a big player in the move from Queens Park down here to the Britannia Ground – it was Adrian who negotiated the purchase from the Church of England, it was Adrian who somehow persuaded the County Council not only to demolish and remove the wall to my left on Intake Road but to create a new entrance and landscape our road right up the Clubhouse – a big job. He along with many many others including his Dad, Jack, got stuck in to creating this beautiful cricket ground, indeed it was said at Exeeco that the firms Mercedes pick up truck spent more time down here than at the Company's headquarters at the bottom of Roker Lane! Adrian was seen pouring concrete into the foundations, tamping and levelling the square and using his influence and powers of persuasion to involve others in which was, in retrospect a mammoth undertaking.
Adrian put his business and practical skills at our disposal and in particular served as a valued Trustee during those hectic and historic years.
When I joined Pudsey Congs he was my first Captain, in the Second Team and we travelled near and far always in good spirits and in typical Adrian Carr style we always had a good time. It is fitting that we dedicate this Pavilion in his memory, through the generosity of Sue and the efforts of the Monday Gang who have worked so hard and skillfully to renovate and improve the exterior and indeed hopefully more work may be attempted inside, Adrian would I think, I know would be proud of the craftsmanship and commitment shown here, because he and the Monday Gang undoubtably share common values.
Ladies and Gentlemen I now invite Sue to cut the tape and hopefully say a few words.
Sue Carr indeed said many words despite being 'dropped on' saying how much Adrian loved being down here and how proud he was when travelling around the country and abroad to talk of our Club and his association. The whole assembly the returned to the Clubhouse for light refreshments. As time passes, I think it is important to pay tribute to the pioneers who certainly deserve it but also to record events for historic reasons.
Ralph W. Middlebrook
---
Congs website registers 4,000,000 Hits
When I was contacted by Mick Knight back in 2004 to draft a website for the Pudsey Congs Cricket Club (originally drawn up on a PCCC bar napkin with a beautiful Tetleys Smoothflow in hand), I would have never imagined the web traffic that we are registering today. (Derrick Reason had the original website installed by a graduate student who was working for him for £250 pound………)
On October 30th, 2017, www.pudseycongscricket.com had its 4,000,000th (Fourth Million) unique visitor to our website. To put that into perspective, that is 453,000 different people clicking on our website from over 103 countries around the world, including England, Canada (Duff and Chris Kitson on vacation no doubt), Australia, USA, France, China and one guy in Central Africa. With the advent of social media (Facebook, Instagram and Twitter), the Congs site still attracts huge web numbers of people around the world checking in on the action from Intake Road.
For our website to succeed over the past 12 years, I tip my hat to the many unofficial reporters who add content to our wonderful site. Match reports, schedules, social activities and other information takes time to write and send along, many many many hours of volunteer time.
Over the years, our website has had many contributing folks including match reporters:
MB Knight, Mike Oldfield, Stu Hardcastle, Abid Bashir, Chris Murgatroyd, Steve Brook, Gary Lewsley (welcome back), Dan Appleyard (Dapple), Mark Allman, Callum Oliver, James Galvin, Phil Allinson, Mark Jackson, Glenn Roberts, Andrew Stolarski, Dom Allen, Alistair Goodchild, Jamie Allen and Mark Gibson.
Peter Moore (RIP my dear friend from the Priestley Estate), Paul Coates (the duck race was legendary) and MB Knight (Uncle Mick) sent me numerous articles and photos over the years, that I proudly continue to display on our site.
Currently our website is receiving detailed match reports from the following wonderful folks:
Ralph Middlebrook (your emails are always a pleasure for me to read especially now you own an IPAD), Mick Hirst, short and sweet and thanks for the weekly lineups, JLD (2nd XI Captain), Jacques Allen (your dad taught you well), Macca Gaunt, Tom Brook (Junior Match reporter for various divisions for years, how do you find the time Mr Politician especially now you have a wedding to plan, congrats!!!), Liam Stanhope (U11 team match reporter, thanks Stannerz), Neil Humpleby (U13 match reporter).  Your tireless hours of volunteer reports are always welcome.
Not withstanding the great match reports, I would also like to thank a few other people behind the scenes who help make the website a success. Michael Laprocina (our new photographer to the cricket stars..), Andre Stolarski aka DJ Stol (our social convenor extraordinaire), Peter Marsh (king of the profile photo), Tracey Malpass (Management Committee), Mike Brook (Junior Secretary), Mick Hirst (always tweeking those schedules) and Roy Smith (brilliant photos mate).
If I have missed your name of this extensive list, I apologize. I have come in contact with a vast number of wonderful folks over the past few years, you all have helped out immensely (I owe you all a pint!!!!!).
We have now surpassed the Four Million hits mark, undoubtedly working our way to 5 Mill, keep up the great work folks, it is my pleasure to be involved with such a credible organization. If I could slip back for a pint, I would in an instant…………………
Pudsey Proud, Thanks a million x 4
Glen Duffield, September 15, 2016
---
1994 Cup Final Poster found in Canada
Whilst in a local Pub in Canada this week (The Yorkshire Tyke, Landlord Terence A. Duffield), I stumbled across this beauty of a poster advertising the 1994 Priestley Cup Final v Yeadon, hosted by Bradford & Bingley CC on August 14th, 1994. Interested to see who won the match, I visited the Bradford League site and found the following result:
Pudsey Congs 192-2, Yeadon 190-6
                                                                                                                   Glen Duffield Nov 12, 2012 
---
 30 Year Celebrations are a Huge Success
Almost 40 cricketers took part in a social game to celebrate 30 years of cricket at the Britannia ground. Secretary Steve Raistrick introduced the President Mr Malcolm Sowden, both gentlemen giving a warm welcome to 100 (approx) members and friends with President Sowden recalling a couple of his own personal highlights. Cricket Chairman Ralph Middlebrook spoke about success on the field, success in building a ground to be proud of (most of the work being done on a voluntary basis), success in administration and success in fundraising. Tea ladies, craftsmen, groundstaff, captains, coaches and junior managers were thanked as indeed anyone who had helped in 30 years of SUCCESS .
82 year old former President Geoff Sutcliffe faced the first over of the match bowled by 8 year old Harry Allman, honours even! Mick Hirst and Mark Bray lead & organised two teams with former players Chris Glover (what a catch), Roy Smith (why are you not still playing), Gary Brook (how well did he time the ball), Simon Purdy (jubilant as ever) and a host of youngsters in a game which one team won. Guest umpires included Granville Fletcher, Alan Glover, Jonathan Smith, Neil Humpleby, Ken Illingworth, some young players and last but not least, our President. Thanks to all who helped especially John Malpass for the pitch, Sue for the catering and Neil and co for the bar service. Thanks to anyone who assisted.
---
Keith Illingworth Plaque Dedication 
On March 16th 2009,  Margaret Illingworth was invited to the club to unveil a plaque to her late husband which had been provided by the Monday Morning Gang. Keith was a lifelong lover of cricket and played a large part in the planning and construction of the verandah in front of the Century Suite and kitchen. He was an active member of the Monday Morning Gang until forced to retire due to ill health. After the unveiling Margaret was taken to The Fleece for drinks and sandwiches.
Story and photos courtesy of Roy Smith
---
Congs receive the prestigious Clubmark Certificate
From left to right – Barry Wilson, Steve Raistrick, Tony Bowry YCB, MB Knight, Derrick Reason, Ralph Middlebrook
On Thursday 30th March Pudsey Congs Cricket Club were awarded the ECB's prestigious Clubmark accreditation  Club Mark has been developed with Sport England to set down a set of criteria and a support process for clubs to work through that will enable them to establish a professional management and coaching structure expected in the 21st century. Clubs are expected to fullfil specific criteria based around the following areas: Duty of care and child welfare Coaching and competition Sports equity and ethics Club Management   Having 5 junior teams and a junior ladies team alongside our 4 senior teams we have always been a child friendly club. Ralph Middlebrook, our Child Welfare Officer, oversees the care of junior members of the club and all junior management and coaches have CRB certification. The Friday evening junior practice nights are supervised by our junior team managers and qualified coaching staff. The team organise and structure coaching sessions relevant to all age groups and abilities. The club already fulfilled the major requirements for this accreditation but proof needed to be committed to paper and various systems were required to be put in place. The Management Committee would like to thank Steve Raistrick, the Club Secretary, and Barry Wilson, the Juniors Secretary, for their hard work and commitment over the past year which ensured the club received this well deserved award.