Congs Captain recovering after medical incident
I am delighted to report that Nick is making a speedy return to full health.
I paid him a visit in Leeds General Infirmary, where after I left, he was to be tested on the walking treadmill prior to opening the possibility of a defibrillator being inserted to safeguard against further problems.
He is remarkable in his attitude vowing to resume a normal life in due course. Supported by his family, his employers and by all at our Cricket Club, he was full of praise for the efforts of all who helped on the Saturday night and he is amazed at the skill and care of the National Health Service.
I went to LGI to encourage his recovery, I need not have worried, he encouraged me!
Ralph Middlebrook
Chairman
****Latest update*****
Gedgie seen in Pudsey by our President on Friday morning. Remarkable, he must be tough and with top class care from the NHS to be out and about in 2 weeks, is truly wonderful.
At a recent committee meeting, we were delighted when a cheery, wise cracking joker dashed in slightly late! Guess who? Nick Gedge, Wonderful!
Chairman
A Thank You card from Nick and family
---
New Gate is installed at the Britannia Ground
During the Summer of 2017, Katie Haley, passed away.
A kind person who never had a bad word for anybody or anything…..unless Yorkshire County Cricket Club were not playing as well as she hoped. Katie very kindly left a sum of money to Pudsey Congs CC and a wrought iron gate has been erected and a plaque mounted along side, which were unveiled at a short ceremony on Sunday December 3rd, 2017.
Thank you Katie, your memory will live on at the Britannia Ground
---
Management Committee to update Premises Licence
The following notice is posted at the Club:
---
Marking a half century of match day programmes written and produced by Michael Hirst
Today marks a half century of match day programmes written and produced by Michael Hirst. It's been a top knock with a neat design and editorial of high quality throughout.
This is just one of the tasks that are routinely dealt with each week and which largely go unnoticed!
Well done Michael and you know that when you get 50 you should go on to make a……..
Thank you, Ralph
---
Club Elects Derrick Reason as President
Following the sudden death of our President Steve Raistrick, it was unanimously agreed at the most recent Management meeting that Derrick Reason was to take over the role of  Club President, something he is honoured to have taken on board. Derrick has over 44 years of unbroken service to the Congs and has taken on many duties around the club, both on and off the pitch.
Our congratulations to Derrick.
Julie Kettlewell, May 28, 2017
---
First Aid for Sport Training
As part of the drive to improve player coaching, both at junior and senior levels, and to ensure player safety remains paramount, the club recently arranged for additional first aid for sport training. Consequently, ten eager and enthusiastic volunteers attended a course at the clubhouse on Saturday  25th March to either attend their first course or have their certification refreshed.
It was a very enjoyable experience and all attendees participated fully with the course and provider, Sue from SLR Training services.
Can I pass on my thanks on behalf of the club for all those who attended – these add to a growing list of qualified first aiders and coaches at the club and we now ensure that every junior and adult team, as well as club members, are now supported by 1st aid qualified members – well done to all.
For the record – those who qualified were:
Mike Brook
Macca Gaunt
Joe Stolarski
Sue McGowan
Neil Humpleby
Liam Stanhope
Jamie Allen
Max Backhouse
Harry Jackson
Thanks, Mike Brook
---
Congs have linked up with Leeds Juniors FC
Pudsey Congs are pleased to announce that we have linked up with a local football team, Leeds Juniors FC who will be using our club as a base during the season. They run fourteen teams from Under 6 to Under 16 on Sunday morning.
For more information on the football club, click on the following link:
---
Continued Sponsorship from this great local Company
Another year of sponsorship from this fantastic service!!! A clear, professional and well priced service who support the community!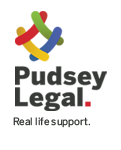 ---
Congs are 100 Not Out
A typed letter from Mar 15, 1992 surfaced recently that was brought to our attention by Ralph Middlebrook.
This is the script of the address given by Mr Robert Cecil Thorpe at the Centenary service at the now demolished Congregational Church, Chapletown, Pudsey. Mr Thorpe was a player, worker, Church Deacon, President, Boys Brigade Captain and a very good billiard player who gave a lifetime of service to life in general around the top end of Pudsey.
It celebrates the 100th year anniversary of the Club and makes for an interesting read.
To view the letter in its entirety, Click Here
---
Congs are deemed Compliant by the BPL
To Pudsey Congs CC:
Following our club visits and subsequent receipt of your compliance questionnaire, the  BPL Premier criteria panel have met and their response to your club is displayed below.
---
Life Membership award to Andrew Bairstow
President Mr Alan Glover presented an illuminated address indicating the award of Life Membership to Andrew for 15 years first team membership including many trophies for League and Priestley Cup triumphs. In reply Andrew paid tribute to the many people who work to provide the infrastructure and playing surfaces for cricket to take place and his pride in this award. This was received with acclamation.
Michael Hirst was MC and Ralph Middlebrook reminded Andrew, and about 50 members and friends, of his qualities as a cricketer and a man.
  Ralph Middlebrook is awarded the E H Umbers Award
My Dad, Ralph Middlebrook, was awarded the above Trophy at the end of 2014 for a long and worthy contribution to cricket in Yorkshire. The Wombwell Cricket Lovers make several awards each year and Ralph received his from Yorkshire's President, Dickie Bird at the Christmas Lunch at a hotel in Barnsley.
I won't embarrass Dad with the warmth of the citation, but my Mum, my husband Darren and our children were very proud and had a lovely time.
Yours faithfully, Louise Gelder
---
Opening of New Verandah
Sue Carr and family came up to the Club on Saturday November 29th, to officially open the new verandah in memory of one of the Congs most respected members who passed away in 2013.   Adrian Carr was instrumental in the Congs periodic rise to the top during the last 35 years.  We thank Sue for her generous donation towards the cost of this lasting memory of her husband.
---
Lest we forget
Mr President, Ladies and Gentlemen
On behalf of Pudsey Congs Cricket Club I bid you all a warm welcome, especially Sue and family. We are here to remember, celebrate and dedicate this pavilion to the memory of Adrian Carr.
Adrian was a big man, big in stature, big on effort, big hearted and a very big character throughout his life especially with his lifelong connection with our Cricket Club. He was at different times, a player, official, junior team manager, Committee man and vitally a Trustee, never sparing himself in the promotion and values of sport, commitment and loyalty.
He was a big player in the move from Queens Park down here to the Britannia Ground – it was Adrian who negotiated the purchase from the Church of England, it was Adrian who somehow persuaded the County Council not only to demolish and remove the wall to my left on Intake Road but to create a new entrance and landscape our road right up the Clubhouse – a big job. He along with many many others including his Dad, Jack, got stuck in to creating this beautiful cricket ground, indeed it was said at Exeeco that the firms Mercedes pick up truck spent more time down here than at the Company's headquarters at the bottom of Roker Lane! Adrian was seen pouring concrete into the foundations, tamping and levelling the square and using his influence and powers of persuasion to involve others in which was, in retrospect a mammoth undertaking.
Adrian put his business and practical skills at our disposal and in particular served as a valued Trustee during those hectic and historic years.
When I joined Pudsey Congs he was my first Captain, in the Second Team and we travelled near and far always in good spirits and in typical Adrian Carr style we always had a good time. It is fitting that we dedicate this Pavilion in his memory, through the generosity of Sue and the efforts of the Monday Gang who have worked so hard and skillfully to renovate and improve the exterior and indeed hopefully more work may be attempted inside, Adrian would I think, I know would be proud of the craftsmanship and commitment shown here, because he and the Monday Gang undoubtably share common values.
Ladies and Gentlemen I now invite Sue to cut the tape and hopefully say a few words.
Sue Carr indeed said many words despite being 'dropped on' saying how much Adrian loved being down here and how proud he was when travelling around the country and abroad to talk of our Club and his association. The whole assembly the returned to the Clubhouse for light refreshments. As time passes, I think it is important to pay tribute to the pioneers who certainly deserve it but also to record events for historic reasons.
Ralph W. Middlebrook 
---
30 Year Celebrations are a Huge Success
Almost 40 cricketers took part in a social game to celebrate 30 years of cricket at the Britannia ground. Secretary Steve Raistrick introduced the President Mr Malcolm Sowden, both gentlemen giving a warm welcome to 100 (approx) members and friends with President Sowden recalling a couple of his own personal highlights. Cricket Chairman Ralph Middlebrook spoke about success on the field, success in building a ground to be proud of (most of the work being done on a voluntary basis), success in administration and success in fundraising. Tea ladies, craftsmen, groundstaff, captains, coaches and junior managers were thanked as indeed anyone who had helped in 30 years of SUCCESS .
82 year old former President Geoff Sutcliffe faced the first over of the match bowled by 8 year old Harry Allman, honours even! Mick Hirst and Mark Bray lead & organised two teams with former players Chris Glover (what a catch), Roy Smith (why are you not still playing), Gary Brook (how well did he time the ball), Simon Purdy (jubilant as ever) and a host of youngsters in a game which one team won. Guest umpires included Granville Fletcher, Alan Glover, Jonathan Smith, Neil Humpleby, Ken Illingworth, some young players and last but not least, our President. Thanks to all who helped especially John Malpass for the pitch, Sue for the catering and Neil and co for the bar service. Thanks to anyone who assisted.
---
Keith Illingworth Plaque Dedication 
On March 16th 2009,  Margaret Illingworth was invited to the club to unveil a plaque to her late husband which had been provided by the Monday Morning Gang. Keith was a lifelong lover of cricket and played a large part in the planning and construction of the verandah in front of the Century Suite and kitchen. He was an active member of the Monday Morning Gang until forced to retire due to ill health. After the unveiling Margaret was taken to The Fleece for drinks and sandwiches.
Story and photos courtesy of Roy Smith
---
Congs receive the prestigious Clubmark Certificate
From left to right – Barry Wilson, Steve Raistrick, Tony Bowry YCB, MB Knight, Derrick Reason, Ralph Middlebrook
On Thursday 30th March Pudsey Congs Cricket Club were awarded the ECB's prestigious Clubmark accreditation  Club Mark has been developed with Sport England to set down a set of criteria and a support process for clubs to work through that will enable them to establish a professional management and coaching structure expected in the 21st century. Clubs are expected to fullfil specific criteria based around the following areas: Duty of care and child welfare Coaching and competition Sports equity and ethics Club Management   Having 5 junior teams and a junior ladies team alongside our 4 senior teams we have always been a child friendly club. Ralph Middlebrook, our Child Welfare Officer, oversees the care of junior members of the club and all junior management and coaches have CRB certification. The Friday evening junior practice nights are supervised by our junior team managers and qualified coaching staff. The team organise and structure coaching sessions relevant to all age groups and abilities. The club already fulfilled the major requirements for this accreditation but proof needed to be committed to paper and various systems were required to be put in place. The Management Committee would like to thank Steve Raistrick, the Club Secretary, and Barry Wilson, the Juniors Secretary, for their hard work and commitment over the past year which ensured the club received this well deserved award.